In part three of this series, we discuss details of the strategic planning for and implementation of this multi-faceted, goal-oriented culture.  Employees in all sectors, but especially the societal improvement space are often overwhelmed by large goals. They are under-resourced and are burning out. In this three-part blog series, we are discussing the issues and how to begin addressing them.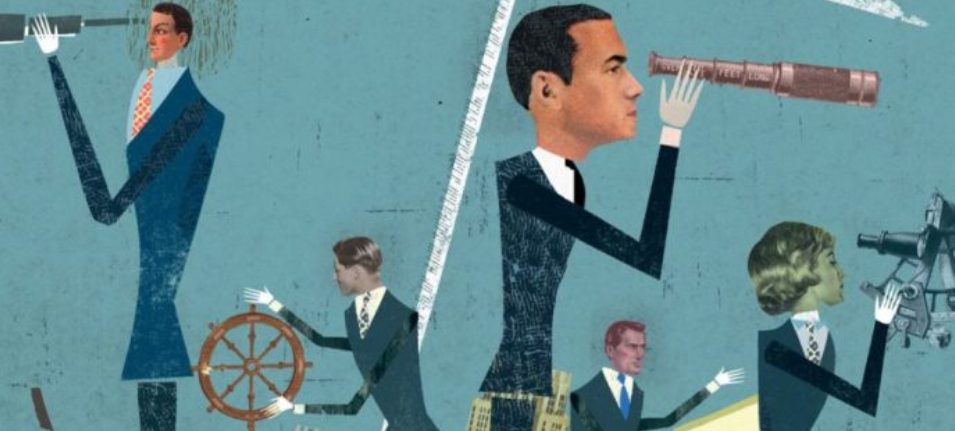 This post is a long one, and gets into detailed examples — the core message is to have leadership reflect on the organizational goals, the challenges likely to be faced, and the main steps towards accomplishment.  With a little brainstorming, analysis and tracking, your organization can march towards its goals, quickly course correct when necessary, and stay healthy for the long term.
Strategic Planning – Your non-profit organization has a stated mission. Reflecting on that mission, it becomes easy to identify some society-transforming goals that work towards achieving the mission. My personal suggestion is to take a 30 minute walk in a peaceful place (a nearby park?), then come back to list these goals and 3-5 steps one might take to achieve them. Don't belabor it or get lost in the details; take five minutes to list 3-5 goals, another five minutes to list 3-5 visible opportunities and limitations to manage around for each goal, and then another five minutes to list the 3-5 major steps to achieve each of those organizational goals.  Combine these thoughts with those of your leadership team and participating Board members, compare and discuss. You'll have some great material to consolidate and start with. Then you can share it with staff and implement your program and organizational performance metrics. These monitoring and evaluation systems are crucial to measuring success in your steps to societal transformation, and more immediately, to finding stories to tell in your funding appeals, including why your organization is an appropriate social investment… And to running a strategic, efficient and humane organization for both the clients and employees.
Goals to Metrics (and Maintaining Resilience) – If organizations can recognize what constitutes progress towards their ultimate goal (of getting all youth through high school and prepared to become a productive adult, eliminating homelessness, insuring LGBT acceptance, keeping seniors healthy and engaged, etc.) and then back into ways to measure that, they can make yearly, and yes even break it down to monthly goals and steps.  We should define these goals for the organization and for each department and employee; and from those defined steps and related recognition will flow employee performance and wellness metrics. Once crafted, it becomes easier to see the progress, feel empowered and emboldened, and then retain or channel creativity and energy for forward movement… not to mention simply let yourself rest. Remember, our smart phones need to be recharged to keep working, and the space is what enables a step forward.
Metrics and Strategic Responsiveness – On a related note, with the tracking of these performance metrics, one might have an early detection system that indicates changing demographics or geographies, so an  organization can shift services to an area where there is more need, or to serving a parallel population in that area with more need. These enable course adjustments to keep the organization relevant and impactful. More broadly, performance metrics and performance culture help keep us focused and efficient, and, if well-crafted, remind us to rest, and yes celebrate.
An example, if your organization's goal is to prepare youth for the 21st century, and careers we haven't yet identified, you may have the goals of getting kids thru high school and then placed into a professional school or college, and of stimulating curiosity and resilience along the way. You'll measure the percentage of students who graduate from high school , both in the broader community and those who comes through your program; you'll measure the number of kids who apply, who enroll, who show up to Professional School and to college; you measure the percentage of those kids who make it through those schools; and eventually, you'll measure they're levels of financial security compared to their parents, and the rate at which their children complete Secondary School and move on to satisfying careers.  The curiosity and resilience will be more difficult to measure, but is even more important given the unknowns in their job future. A current environment that allows for failure and learning will promote it, and proxy measurements can include willingness to try something new, how many questions they ask and research, percentage of class time which is taken up by lecture vs active discussion, and I'm sure you'll have many other suggestions. Obviously the outputs (# of students) are easier to measure than the long-term outcomes and aspects of character, but the outputs are steps along the way to the outcomes, which in turn are what create the transformational societal change.
So, the crucial Q… what program M&E and performance goals does your organization have in place? And does it include some metrics around employee wellness, eg percentage of employees who take at least 75% of their vacation time?
There's only so much that can fit into a brief, albeit three-part article (a version of which will be published in Non Profit World on January 2018).  Share your additional points and questions in the comments and we'll continue the discussion. Thanks.
~Rachel Patterson, Managing Director
See also: Part one – What is happening – burnout in the societal improvement space