In part two of this series, we discuss shifting to a culture which is goal-oriented, long-term focused, and work-life-balanced. Employees in all sectors, but especially the societal improvement space are often overwhelmed by large goals. They are under-resourced and are burning out. In this three-part blog series, we discuss the issues and how to begin addressing them.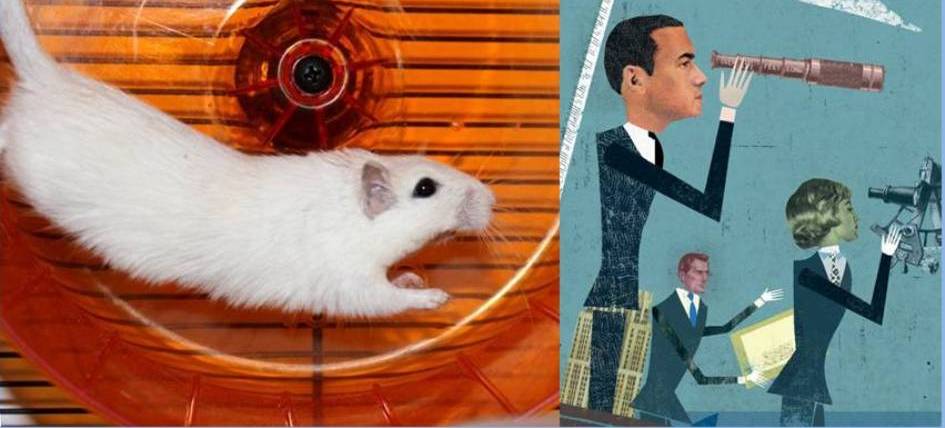 Strategically, all of this highlights the incredible importance not only of a combined goal-oriented and work-life balance culture, but also of performance metrics, and monitoring and evaluation within NPOs (and other businesses) to support that. While so many organizations are admittedly tight on resources and the environment will be harried at times to meet an important deadline, organizations with a constant frenetic-ness, lack the helpful structure of a performance-based culture. These are hard working and well-intentioned organizations; but, so focused on the admirable long-term goal, they often don't take the time to recognize and measure their progress, to do some strategic visioning to focus and sometimes redirect their efforts, or to ensure their words trickle down through the organization and into staff's behavior. If punishment and reward has always been based on a certain pattern of behaviors, it can be hard to change that pattern or response. Think of our friends who are trying to make a big change in their lives, eg quit smoking, or start to track their money allocation to begin living on a different budget.  It takes time and energy to recognize triggers and avoid them, to shift focus and behaviors to a long-term, healthier way. All organizations do better when they manage staff and program for the long term health of both the organization and the employee him or herself.
Creating motivating performance metrics is a powerful but imperfect science. These interim goals can, however, create natural breaks, celebrations, as well as the moments of reflection business strategist and Professor Peter Drucker reminds us, are so necessary for effective action. Once these goals and metrics are crafted, it will become easier to see the steps, not only the leaps, toward progress, feel empowered and emboldened by that progress, and then retain or channel creativity and energy for forward movement… not to mention simply let yourself rest and reflect at certain points. This approach also ties together your program metrics and your work-life-balance metrics, or as we wrote above, your combined goal- oriented and work-life balance culture. As psychologist (and behavioral economist) Amos Tversky stated, "the secret to doing good research is always to be a little underemployed. You waste years by not being able to waste hours." Remember, our smart phones need to be recharged to keep working, and the space is what allows a step forward.
There's only so much that can fit into a brief, albeit three-part article.  Share your additional points and questions in the comments and we'll continue the discussion. Thanks.
~Rachel Patterson, Managing Director
See also: Part one – What is happening – burnout in the societal improvement space